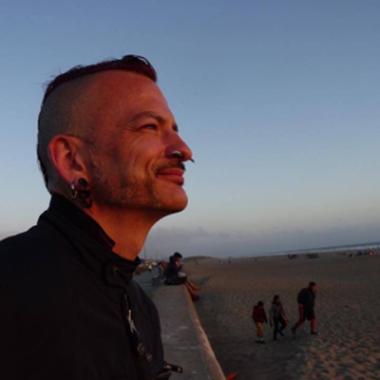 The situation of having a shortage of cash is fairly common, especially in this economy at a time when prices are going up and unemployment is rising.
At times like these, people will be faced with options verging on the "rock and a hard place" illustration. Doing without necessities, utility shut-offs, additional fees for non-payment or late payment, and repossession are all possibilities in these instances.
There are three advantages getting a payday loan has over a bank when it comes to short-term loans:
Many banks don't even offer short-term credit.
Why? Because it's simply not profitable under a bank's business model. If you were to borrow $500 and the bank is charging you 20% interest, they'd make $100 over a year's time. But if you're paying it back on your next payday, they would make $4.11. Quite simply, it's not worth their time.
It's cheaper than overdraft fees.
Banks charge an average of $25 for insufficient funds. If you're writing a check for your $85. The APR on that transaction is 1073%. Payday lenders and online web loan companies charge a fee, usually about $30 per hundred borrowed.
It's easier and more convenient.
There is usually no credit check through the reporting agencies. The application only takes a few minutes to fill out and you get your money in a hurry; sometimes as little as 24 hours. There isn't much in the way of paperwork. You don't have to put up collateral.
There are three advantages getting a payday loan has over not paying.
If you don't pay, it will hurt your credit rating.
Whether you're dealing with the electric company or your credit card, they report missed and late payment to the three credit reporting agencies. Your credit report affects your ability to get loans, secure a mortgage, and in some instances, prospective employers even check your credit rating.
Doing without Financing Examples Marketing sucks.
Whether it's a utility shut-off, or repossession, you're going to lose something if you don't pay what you owe. If you've financed furniture, the company will show up and take the couch and chair and where will you sit to watch TV? Doesn't really matter if you've financed it also. What if it's your car? Getting to work becomes problematic.
Peace of mind.
Taking care of bills when they arrive offers a certain peace of mind. Without the nagging thought of possible shut-offs, bounced checks, or repossessions, you can concentrate on other things; like work, kids and life.
Although the business models of brick and mortar and online lenders are closely related, there are three significant advantages to getting a loan from an American web loan company.
It is anonymous.
The customer service representative doesn't judge you. It is sometimes embarrassing admitting when you need a hand. The transaction is completely secure and the money is transferred directly to your account.
It is convenient.
There is no post-dated check to write. You don't need to leave your house to get the loan or make a payment. Everything can be accomplished via Internet.
You know where your money Great Courses Small Business is coming from.
This is more related to getting a loan from an offshore lender, but when you do business with an American web loan company, you can rest assured that they are regulated. The terms are easy to understand and you can contact customer service any time with questions.